A lecture on the completion of the first cycle of the CFOAS mentoring program was held on Thursday, June 14 at the Faculty of Economics, University of Belgrade.
The guest lecturers were Dragan Vukosavljević, director of the consulting company HINT and Nemanja Vuksanović, a researcher of the organization Social Monitoring in Serbia (MONS).
In the introductory part of the discussion, Dragan pointed out the opportunities for career development, what are the advantages and challenges of working in a corporate and entrepreneurial environment. Nemanja presented statistical data on the employment of young people in Serbia and the European Union and added that the micro and macroeconomic situation in which the candidate starts his business career significantly influences the speed and dynamics of career development.
Taking into account the optimistic economic indicators and indicators of employment in Serbia in 2018, it can be concluded that the economic situation is in favor of people who are looking for a job.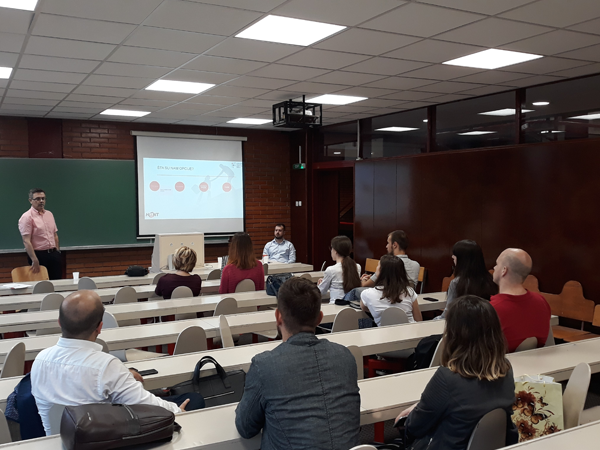 "We thank Dragan and the HINT consulting house for continuous support during the program, as well as Nemanja Vuksanović and MONS on the presentation of statistical data."

Aleksandar Plavšin, manager at CFOAS